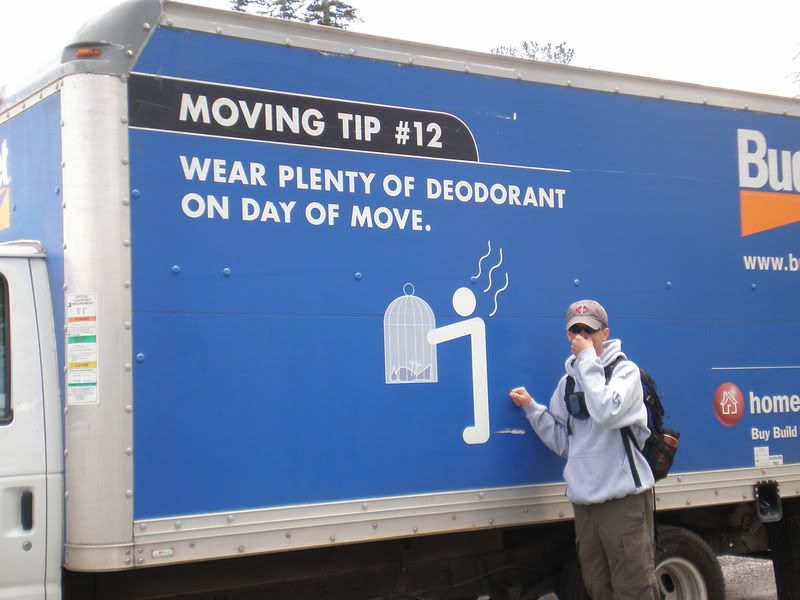 You should never argue with a crazy,
ma, ma, ma, ma man;
You oughtta know by now.
You can pay Uncle Sam with the overtime
Is that all you get for your money?
And if thats what you have in mind
yeah if thats what you're all about..
Good luck moving up, cause I'm moving out.
~ Billy Joel "Movin' Out"

As many of you may already know, I'm moving. Just across town. Tomorrow will be my last day of uninterrupted Internet service. I hope to be up and running by mid week. This is what I've been told anyway. We'll see what AT&T has to say about that...
Anyway, since I'm moving I thought I'd pass along Budget's very useful moving tips. Enjoy them.